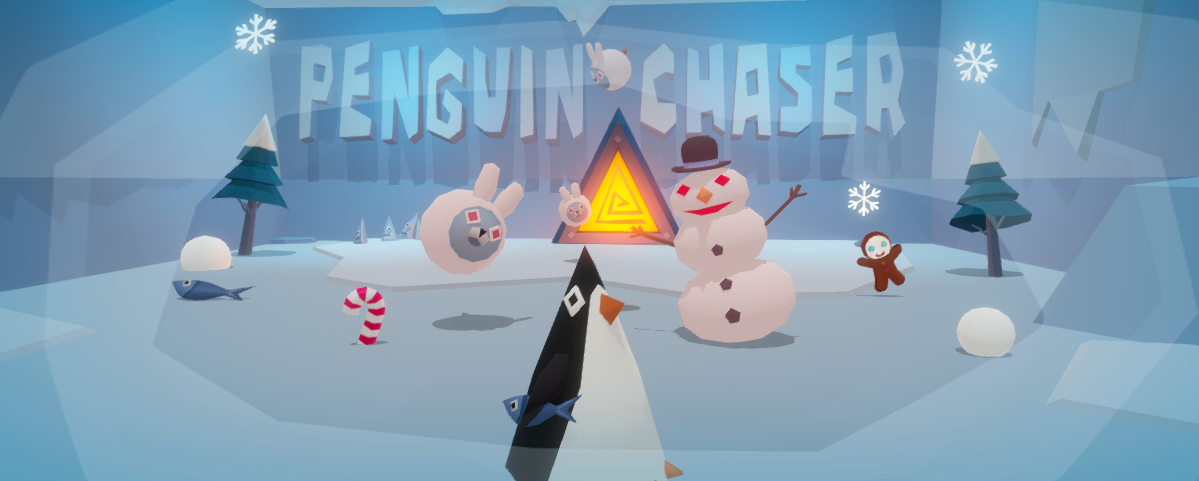 Penguin Chaser
You play a Penguin that is trying to escape from a Snowman who has become possessed by the evil spirit of H.H.Holmes after he started wearing his evil top hat. You must help the Penguin evading the Snowman and his minions.
Install instructions
Unpack zip and play exe file. Check the ,,I" button for the tutorial and information.